Welcome to The Adventure Bike Shop
Our opening hours Are Tuesday to Saturday 10 till 5.
Call us on 01787 372901
Exciting News ~ We are now the importers for BUMOT Luggage, We will have the first set on display at the shop, come and have a look at this high quality pannier system at a budget price, R1100/1150GS £650 R1200GS/A £699 Available in black or silver, place your order now for delivery in the next couple of weeks.
Look what else is also coming soon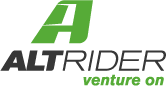 Check out the webpage click HERE
We have many items in stock on our premises
Find us at Unit 19, Inca Business Park, Acton, Sudbury, Suffolk CO10 0BB
(Follow the signs for Acton Place Industrial Estate)
Tel : 01787 372901
Email : info@adventurebikeshop.co.uk
Open : Tues to Sat 10 till 5
Click on the link below to see where we are on Google maps.
NEW ~ We are proud to be the UK importer for GSEmotion, see the website
or come in the shop to see the range of excellent products to make your GS even better.
Now in stock ~
New arrivals so far this year include ~ GSEmotion, Bumot, Shoei, LifeVenture & LifeSystems, Leatherman, Wenger, Spada Explorer clothing and we have expanded the range of Klim clothing
Coming soon ~ Altrider & Biolite.
Shoei Helmets
GIVI flip front helmets
Sidi boots
Nikwax products
Jesse Aluminium Luggage made in the USA
Klim Adventure Clothing
Touratech ( top 100 selling items in stock - all else available to order )
Redverz Expedition Tent ( the only place in the UK where you can see one erected )
Givi, Wolfman, Giant Loop, Famsa, S W Motech - Trax, Bags Connection, Ventura, Terra Nova, Wild Country, Trangoworld, Acerbis, ROX risers, ROK straps, SENA and Interphone intercoms, Optimate, Motion Pro, Xplorermoto, Scott, MRA screens, Twisty Ride, MachineArt Moto, SDoc100 and so much more........................
Why not have a ride out to the shop and combine it with a good value breakfast or lunch at Wally's Cafe which is just 200m away (open Tuesday to Friday 7am -2.30pm Saturday 7am -12.30pm)
Issue 1,2,3 & 4 Now available in store or online
The Adventure Bike Shop